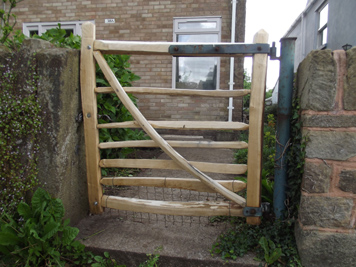 Chestnut is said to be weather resistant and durable, but my oldest gates are only a few years old so I can't confirm this.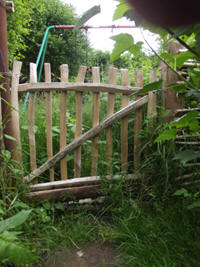 Gates made to order. To discuss styles, prices, production times etc email me or call 01594 836546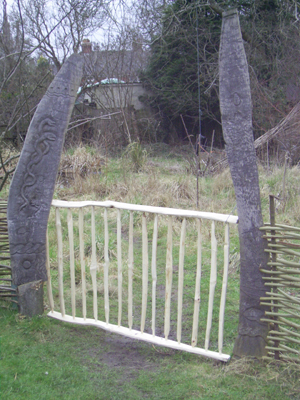 This gate was an experiment in ash. Ash is not recommended for outside use. It lasted OK for 6 years untill the bottom bar became quite rotten.