'Writers of the East Dean', for Reading the Forest, Cinderford, 2018.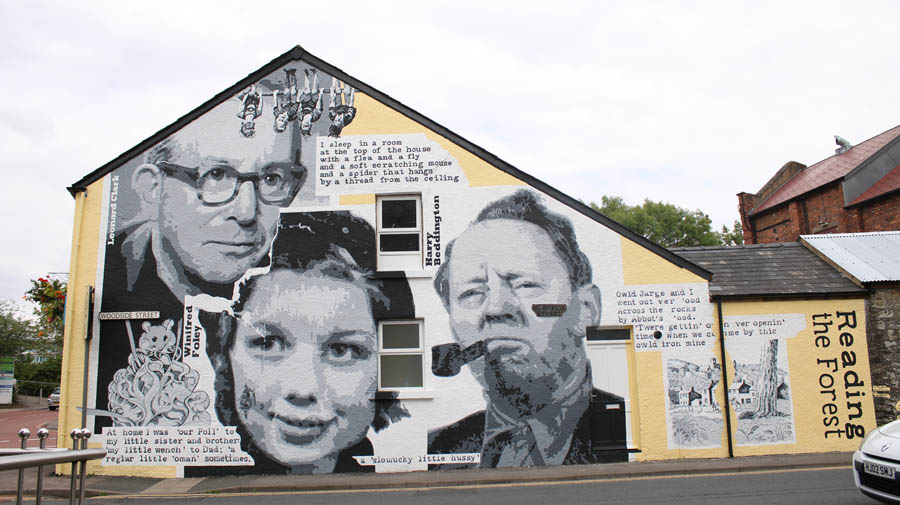 Reading the Forest's mission is to promote Forest literature, so they commissioned this mural of Cinderford and Brierly writers - Leonard Clark, Harry Beddington and Winifred Foley. The mural includes an illustration and a quote from each.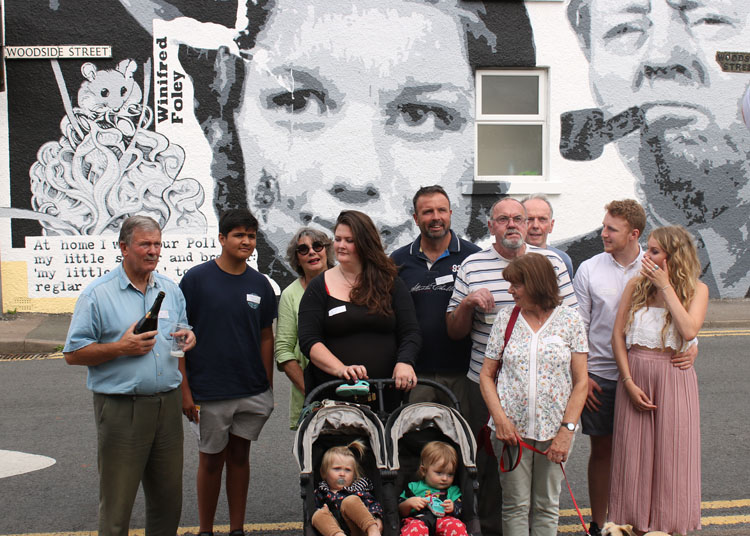 Reading the Forest organised an opening with recordings of the authors reciting their work with tea and cake on bone china. Along came 3 generations of Foleys. I knew a lot of relatives of the authors lived roundabout, but meeting and seeing 3 generations of Foleys in front of Winifred is a total treat for a mural painter.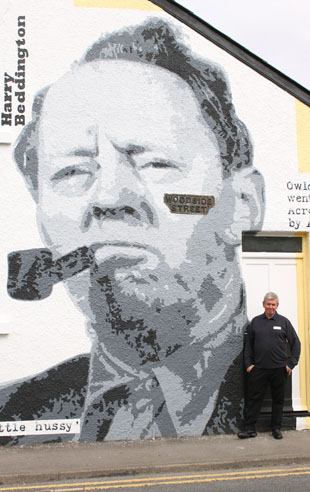 Harry and Rob Beddington.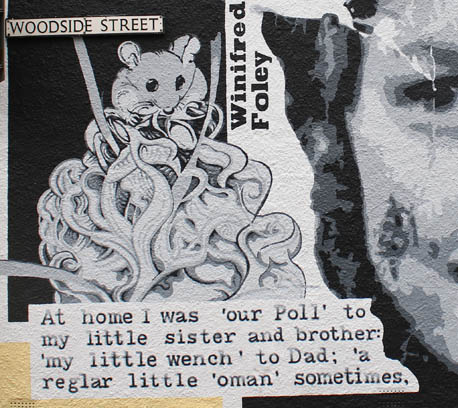 http://www.readingtheforest.co.uk/store/c1/findoutmore

The wall is owned by Andy and Karen at the cinema, thanks to them - don't forget to go and watch more top films at the most excellent Palace
https://cinderpal.com/cinderford/now/