Vaughan and Harry, 2020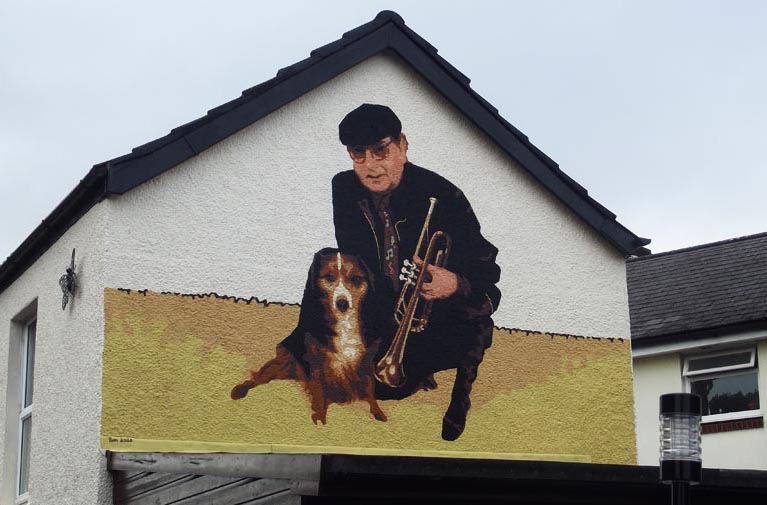 Vaughan wanted himself, dog and trumpet painted above his garden drinking shed. Some of his drinking regulars accused him of narcissism. Which made me realise why I liked him, narcissus meets artist. But actually they were fairly wrong, Vaughan wanted his face smudged as much as I would allow, was more interested in Harry the Dog, and by far the most interested in his trumpet being as perfect as possible.
Vaughan is a fantastic trumpet player, having played in the National Youth Band, the Corps of the Royal Engineers, on cruise ships and much more. I would very much liked to have put some links here to his playing, but he doesn't have an internet presence as far as I know, having survived to this day getting work by word of mouth, respect.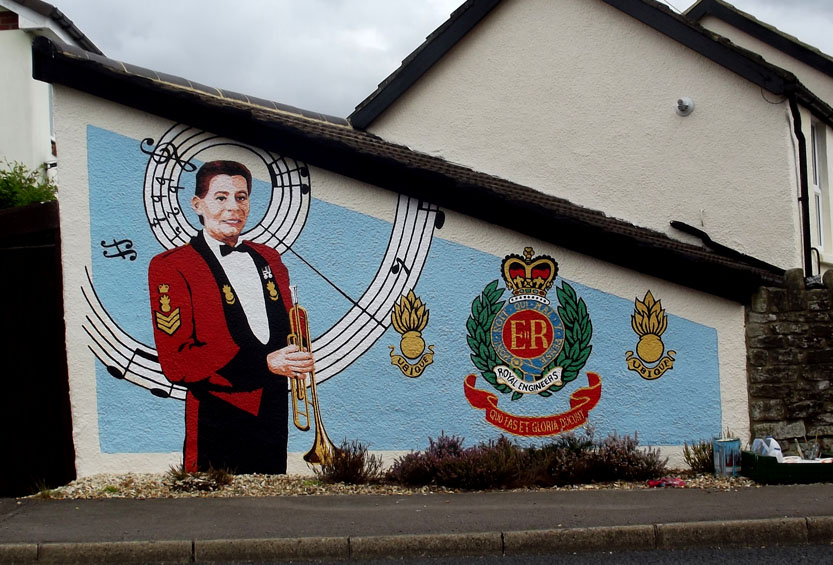 Vaughan then wanted his younger self painted up on his front wall with Royal Engineer logo on 2022.