Signage work, (scroll down for more)
Clearwell Caves entranceway wagons 2016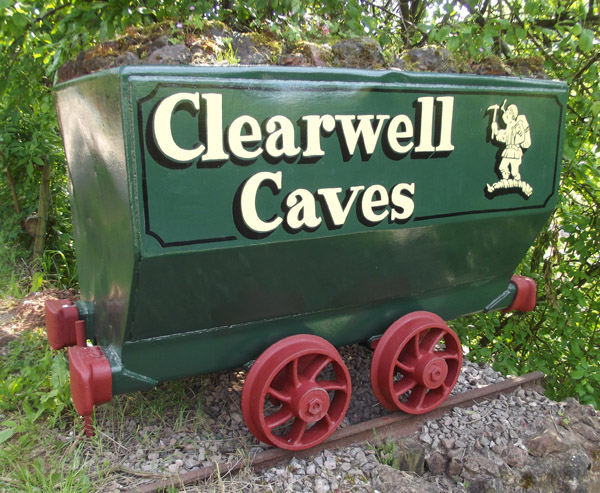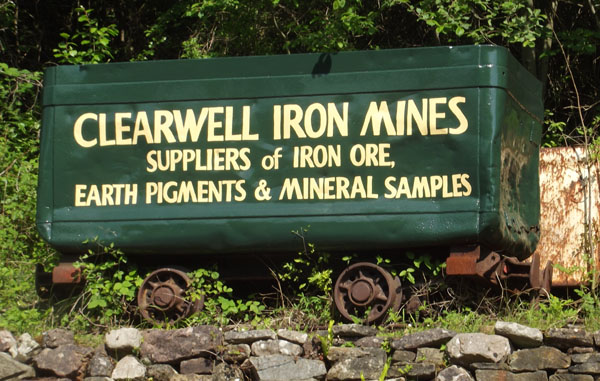 Transperience signage 1998.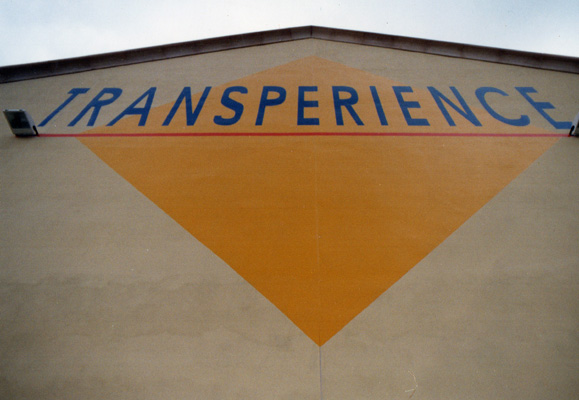 The relocated Transperience wanted their logo painted as big as possible on the 60ft high wall overlooking the M606. I hired a cherry picker, which was huge fun to use.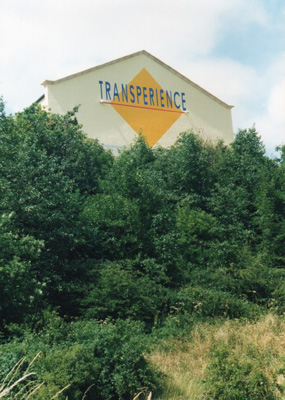 R+MS had a change of management, and letterhead, and the kind of budget underspend just right for a quick rebranding mural.