Oaklands Pool Hall in Cinderford 2003, I painted 5 x 12ft high existing rendered rectangles with murals of activities in the club, snooker, drinking and darts.
Originally the inside of the building was much smarter than the outside. These murals aimed to narrow the gap.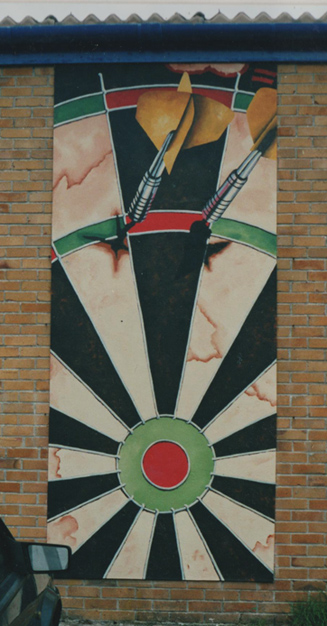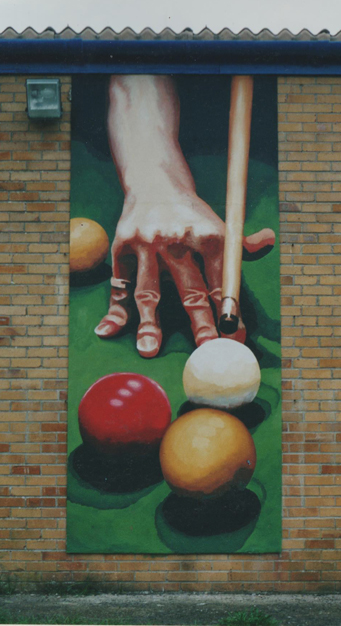 Unfortunately now in 2020 most of the cement sections have fallen off the wall, but the paint on the ones that survive is still OK.