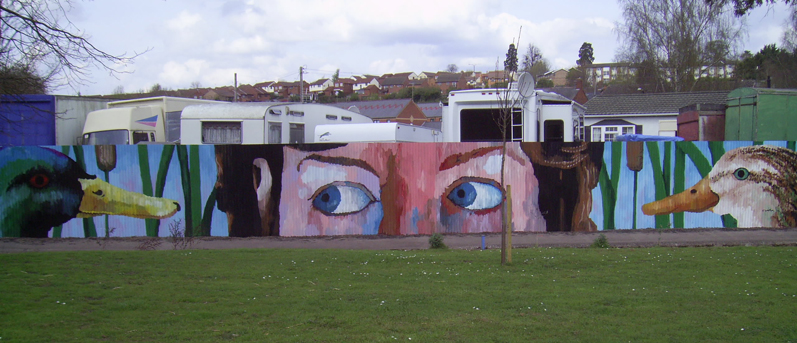 'Watching the wildlife'
300 x 8ft of corrugated iron fence in Ross-on-Wye, 2009. Painted with volunteers and passers by. Organised by Enviroability and funded by Advantage West Midlands.

And on the reverse side of the yard a sunset scene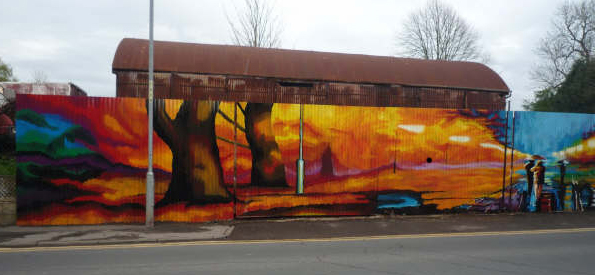 First painted in 2009, but it was beginning to flake in 2014.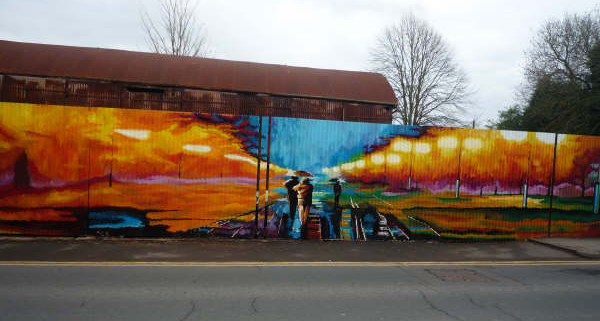 Since it was popular I was asked to repaint it. Based on a design by Becki Steele.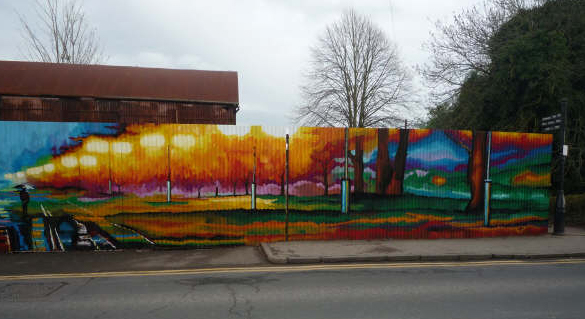 Enviroability who funded this work are a recycling charity with vast amounts of second hand stuff upcycled and for sale. They also provide a range of gardening and maintenance services. So if you live near Ross they are well worth checking out, one day you'll want them.
http://www.enviroability.org.uk/
http://www.enviroability.org.uk/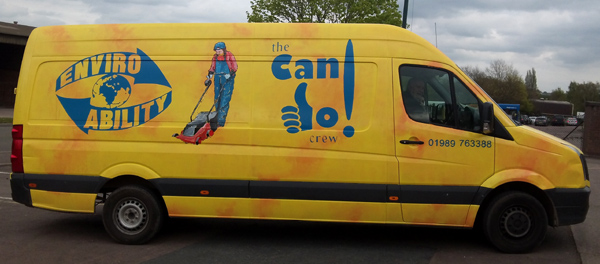 Enviroability van, painted 2015, in gloss paint, sticks out like a bright thumb.