Perrygrove Railway Cafe Mural. 2014
Scroll down for more images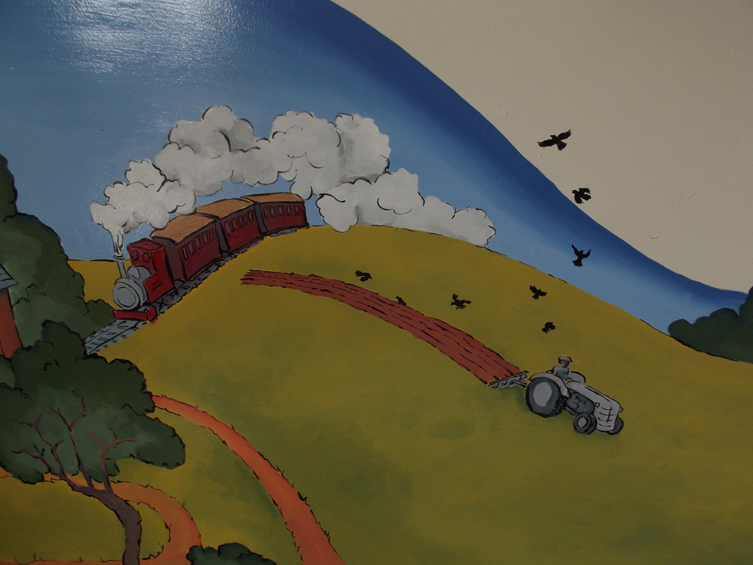 Scroll down for more pictures.
It's in the Cafe Brio table zone
scroll down for more images
Painted in soya bean gloss paint, for durability and none toxicity.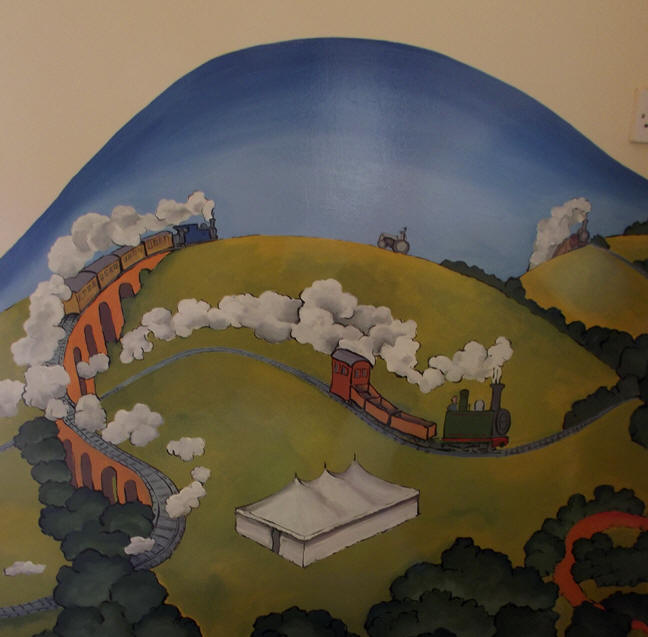 Great for steam trains, Ferguson tractors and small scale buildings.
And a sign made from a small painted on paper version of the mural.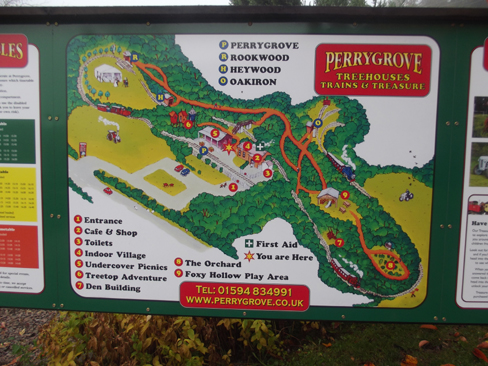 http://perrygrove.co.uk/
http://perrygrove.co.uk/