'Warren James', The Fountain Inn, Parkend, Forest of Dean, 2015.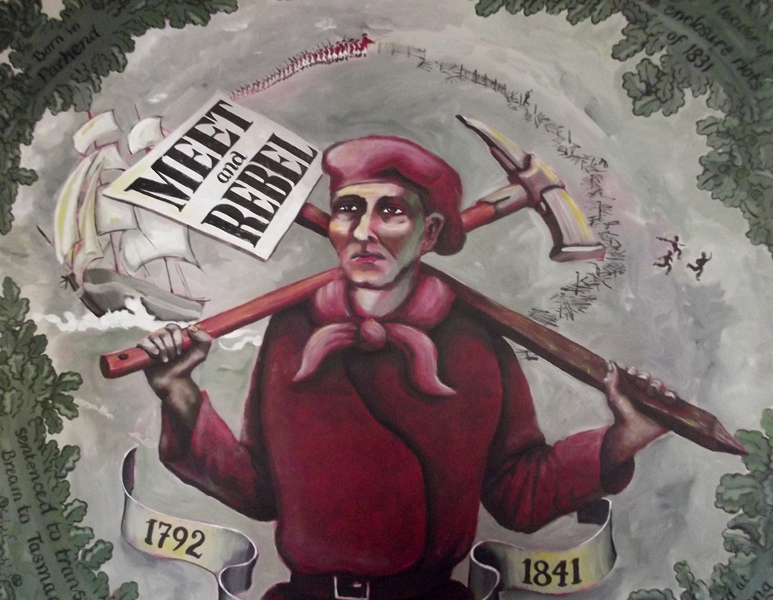 When the Crown fenced the people out of the forest, Warren James, a freeminer led an uprising to destroy the fences. Local troops were called out only to left when outnumbered, but soon large numbers of heavily armed troops arrived. Warren was arrested and suffered transportation to Tasmania, were he died.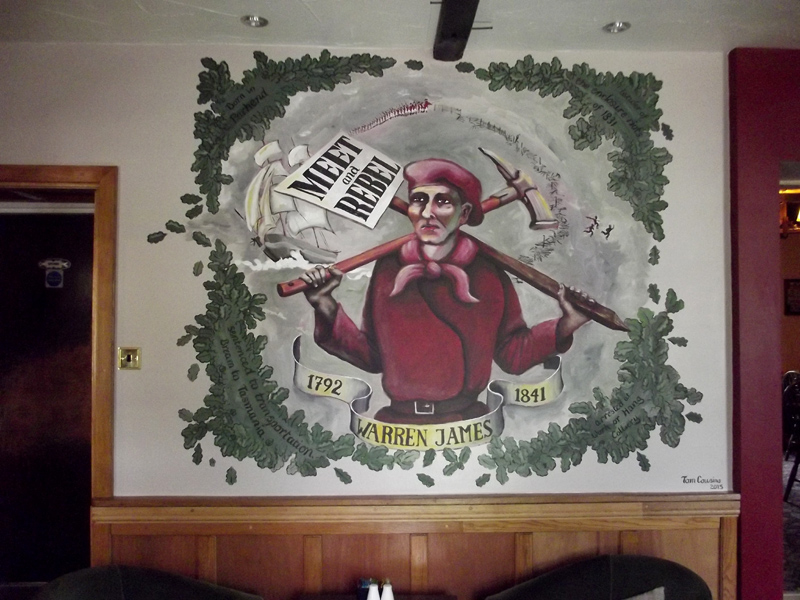 Every time the govt tries to sell off the Forestry Estate Warren James's hero status rises just a little bit higher.
So it was a pleasure when the Fountain Inn asked me to paint a Warren James celebration mural in the main bar.
Nice pub, with rooms to stay in (next to a cycle hire centre, the steam railway, and more).
http://www.fountaininnandlodge.co.uk/
http://www.fountaininnandlodge.co.uk/