Scoff's Coffee House, Coleford, 2021.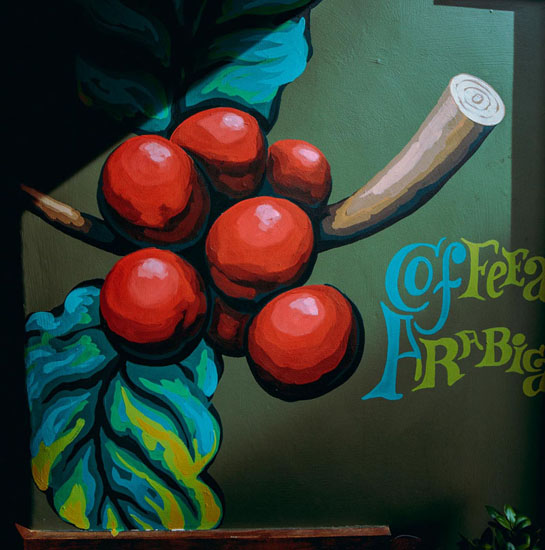 Being a wall of many indents with atmospheric lighting it's a difficult mural to photograph,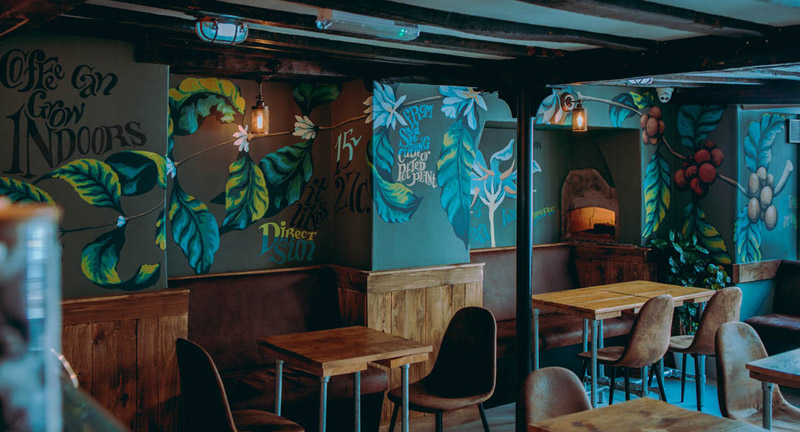 but hey ho, the coffee is excellent so you'll not suffer dropping in for a cuppa to see it in reality.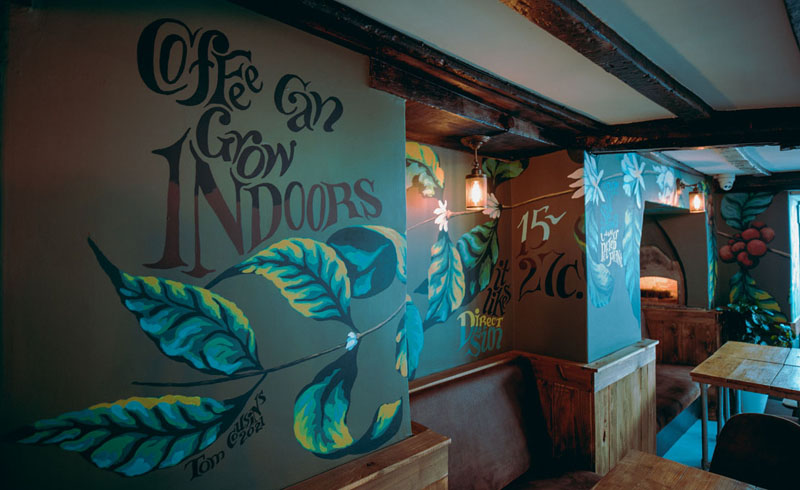 As I surfed all things coffee for the design I was interested to see that you can grow coffee in your sunny window. Very tempting to move my tobacco plants over.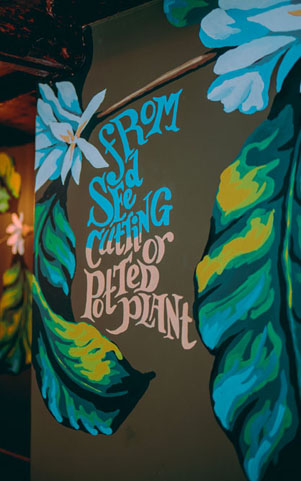 https://www.facebook.com/ScoffsCoffeeHouse/
Photos by Joel Hoddell Photography www.joelhoddell.com