The Lyon Inn, Westbury on Severn, 2020.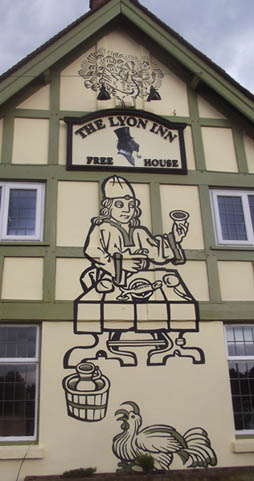 The landlords of the Lyon Inn took lockdown as an opportunity to revamp the pub inside and out and got me painting medieval woodcut style painting on the outside.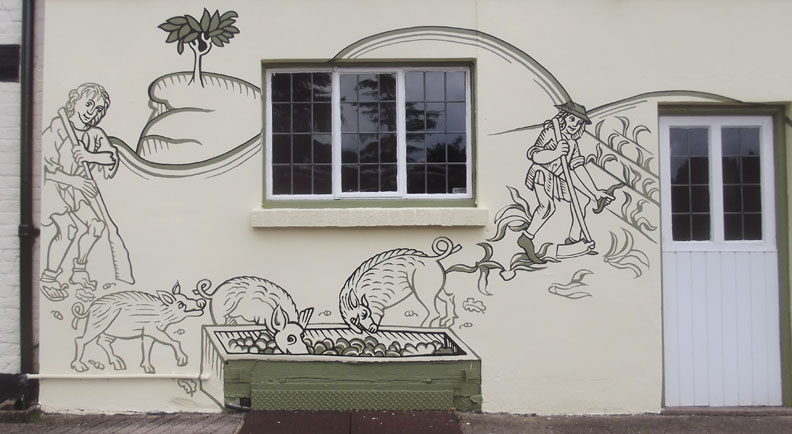 Though most of the building is 1930s mock old, this bit of it is very old, nearly medieval.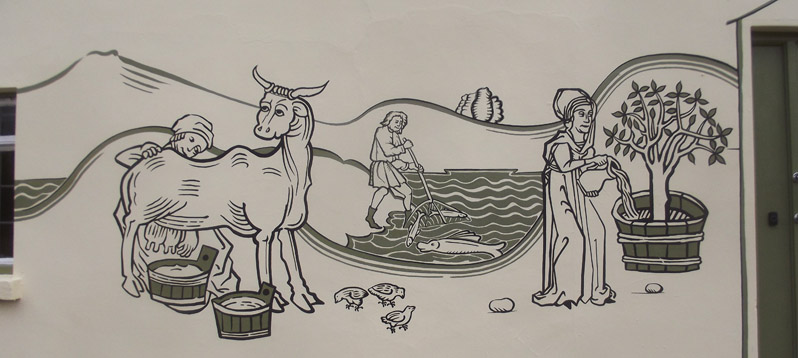 The pub is rightly proud of its food and use of fresh ingredients, so I focused the painting on harvesting and preparing food.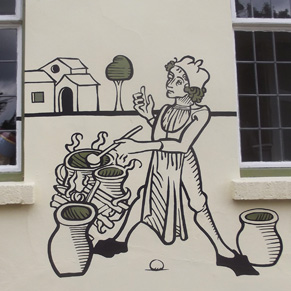 When I first painted medieval woodcut style 20 years ago it felt like painting distant heritage, in 2020 lockdown it felt disturbingly like I could be painting the future.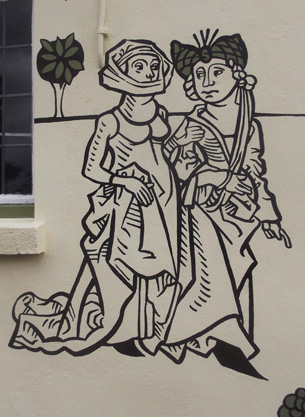 Fingers crossed that pubs and restaurants survive lockdown, it seems a bold act to invest in the leisure industry in 2020, here's to hoping we all get over it, climb back into our glad rags and party on. Sometimes I try imagining a world without pubs and clubs so as to think about the alternatives, but I get 3 seconds into the thought and then shy away, it's too dark.