Augmented Reality Murals
To download the augmented reality app on to an android phone only, click on the image below and follow the instructions on the google file share link.
Then go to the Fountain and Dog House and point your android phone at the murals. When the phone recognises them it will invoke the added content.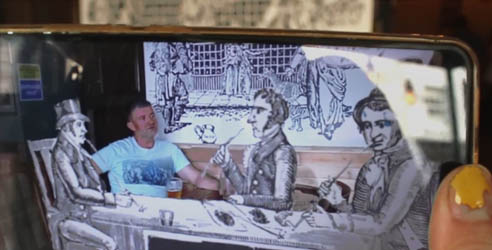 They are best viewed with someone sat in front of the mural. The Dog House app includes animations and some sound.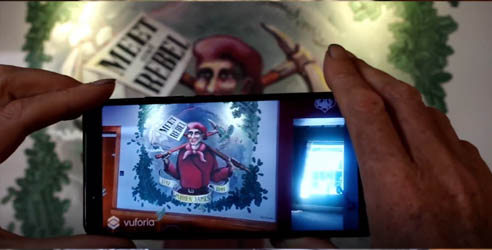 The app was made by my lockdowned son Jazz. In the Fountain app 3D models, animations, and flying script illustrate a poem by Max Jonathon Freedman. I hope you like seeing my murals come to life as much as I do.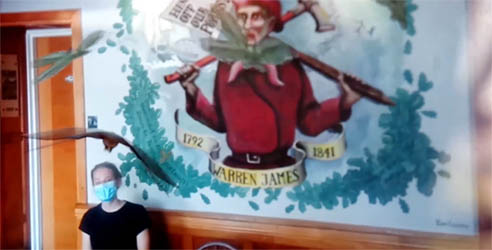 To see more of Jazz's work - www.jaspercousins.co.uk
For more about the Dog House - https://www.facebook.com/Thedoghousemicropubcoleford/
For more about the Fountain Inn - https://www.thefountaininn.info/