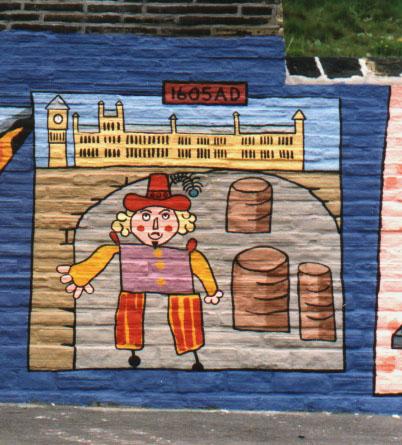 History Timeline', Wapping First School, Bradford, 1991.
100yds x 6ft. My first school mural. Painted with children from the school from their drawings.
I began the mural intending to outline my own drawings on the wall, but quickly realised that selected kids drawings were better, funnier, and easier to paint. Since then I've never attempted to compete.